We know there have been more 'best of' lists this year than books published, but we think this was the only one open to the general punter....and here are some of the results:

TOP FIVE: No big surprises when it came to the top five. At the top was Alec Soth's Songbook followed by Laura El Tantawy's In the Shadow of the Pyramids and the Atkinson's Missing Buildings. Mariela Sancari's Moisés was fourth and Ivars Gravlejs' Early Works came fifth.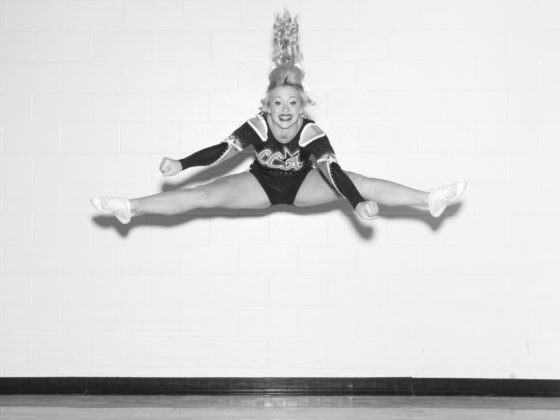 ALEC SOTH, Bree, Liberty Cheer All-Stars, Corsicana, Texas, 2012
BEST PUBLISHER: Mack was way ahead in the best publishers category, with Cafe Royal in second, which was a surprise.
Alec Soth came first in two more categories, including most self-indulgent book: Gathered Leaves, which also won best set of tiny books in a box.
BEST / WORST TITLE: The winner of the best title went to I went to the worst of bars hoping to get killed. but all I could do was to get drunk again. Worst title had no outright winner in spite of 36 nominations, the same with most overrated book. The best comment has to be: "I bought them all anyway."
The only other clear winner was in the cateogry of most political book which went to Daniel Mayrit for You Haven't Seen Their Faces. 
Ciáran Óg Arnold - I went to the worst of bars hoping to get killed. but all I could do was get drunk again